Born and raised in Vernon, Priscilla appreciates she was able to also  give her children Nadine, Scott and Tyler the treasured memories of  the Okanagan lifestyle. Better, yet, she can now share it with her grandchildren!  Priscilla became a licensed Realtor® in 1980 and soon recognized that to manage a growing business and sustain  consistent and innovative service, a corporation was required. In 1991 she incorporated her unique business model as Priscilla & Company  under the fast paced REMAX Vernon umbrella. In 2007 she expanded operations to include an office in the Village at Silver Star Ski Resort. She has participated in many international brainstorming sessions and networking groups and has been honored with the highest achievement and career awards from REMAX CANADA. She is low key and modest about her accomplishments but relentless in pursuing and adapting  innovation and improvement and above all, finding the right real estate solutions for her clients. She is expert in the complexities of marketing and selling unique and luxury homes, be it on our fabulous lakes, golf courses or Ski Hill. Her skills and knowledge are matched only by her passion for the industry! Priscilla has enjoyed visits to many countries but still marvels at how lucky we are to call the Okanagan Valley home!  You only live once – let us show you where!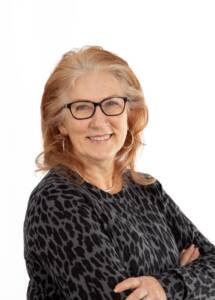 Barb Williamson (PREC) – Managing Broker, Realtor®
Born in Germany, Barb grew up and also raised her family in Armstrong area. She optimistically became a licensed Realtor in 1981 when interest rates rose over 20% and the market was at a complete standstill! In 1989 she accepted Priscilla's invitation to join her operation and in 1991 when Priscilla and Company became a Brokerage, she expanded her license and took on the task of Managing Broker. She calls herself the traffic director but managing a brokerage, even a compact boutique operation, requires diligent oversight to ensure that all aspects of the operation are compliant with Regulations and Legislation and that the needs of Clients and Realtors are met. She is adept at research and organization and loves a challenge. Barb enjoys the hobby farm lifestyle and is very happy that her granddaughter lives just down the road with daughter Jeneen – Makes Grammy duties very easy! Daniele is in Victoria and Cassandra in Toronto, so she visits whenever possible. Every spare summer minute is spent at the cabin on Okanagan lake with family and friends!
SALES TEAM

As a member of one of Coldstream's long established agricultural and business families, Craig knows the Okanagan! He knows Agriculture and he knows every aspect of Real Estate Industry. He obtained his degree in Agriculture from the University of Saskatchewan and for several years worked in Alberta's beef industry. After returning to the Okanagan he decided to share his passion and expertise and became a Licensed Realtor in 1992 and in 1999 he joined Priscilla & Company at REMAX! Craig and Sherry, with twins, Amy and Aidan and youngest daughter Ginger, love their hobby farm nestled in the heart of the beautiful Coldstream Valley, with its menagerie of livestock. Both girls are very active equestrians so, there is much horse knowledge! Craig has worked in depth with developers in land development and new construction as well, with commercial and investment properties. His focus is to connect his clients with the right property and his clients return year after year! Craig knows Hockey too, scouting at the NHL level for 18 years! He still finds time to play hockey but is mostly found coaching his daughters ringette team and the 'Scorehawks' adapted hockey program. He volunteered as a Venue Manager for the BC Special Olympics Winter Games in Vernon too! This is the Okanagan, so if there is spare time you will find the Demetrick family in their boat on the lake!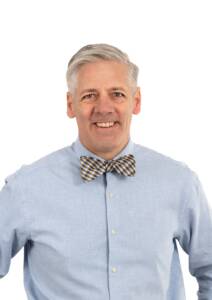 Raised in Vernon, Michael attended BCIT before joining the Vancouver Canucks to oversee their growing online and digital presence. In 2006, with wife Andrea and daughter Elise, he returned to Vernon to join Kal Tire as Marketing Manager – Retail where he managed advertising and promotions for their over 250 stores. Key initiatives he spearheaded include the logo re-brand, first ever brand book for Mining Tire Group, redevelopment of KalTire.com and the creation of company's first customer online ordering system. In 2018, his growing interest in the real estate industry brought him to REMAX Priscilla as the Business Manager. He completed his licensing and after mastering the complexities of the business, found his focus shifted to working directly with clients. Having grown up in the North Okanagan, he knows our valley intimately and offers expert service for his client whether they are listing or selling property. He is devoted to our community and has devoted his off hours to volunteering on many boards and committees and currently serves as Chair of the Vernon Jubilee Hospital Foundation which just finished raising funds for a much needed second CT scanner well ahead of schedule! With daughters Elise and Millie also maintaining their own rigorous schedules, the Kinghorn family takes every opportunity to be on Silver Star Mountain or at their cottage on the lake and partake in as many of the valley's events as possible!
Rebecca Nixon – Realtor®, Sales Associate
With over six years in the real estate industry, Rebecca Nixon is your dedicated and professional real estate partner in the Okanagan region. She prides herself on exceeding client expectations with a transparent and personal approach. Rebecca's love for the Okanagan lifestyle goes beyond property transactions. She's an avid golfer and tennis enthusiast, a lover of local wineries, and enjoys hiking in Kal Park with her large dogs, and children. She resides on her acreage in Coldstream; kids, chickens, dogs and cows, she lives and breathes Coldstream rural living at its best! What sets Rebecca apart is her passion for matching homes to clients and her creative, cutting-edge marketing strategies. She keeps a close eye on the ever-changing real estate market to provide you with the best advice. Rebecca's background in health sciences, personal training, CNE negotiations, and WSET wine certification, along with her experience in the rental market, make her a well-rounded expert in the North Okanagan area.  She also has extensive knowledge of the Kelowna & Lake Country area where she used to live and work. She's not just a realtor; she's a local enthusiast invested in the growth of Vernon and Coldstream.
ADMINISTRATION

Barb Royce – Sales Coordinator, Conveyancer
Barb has a passion for accuracy, detail and organization! After 20 years in the banking industry and 17 years with REMAX Vernon, she was coaxed to join Priscilla and Company! Since 2014, she scrutinizes and processes  all sales documents from the inception of an offer, through the due diligence process, to the delivery of the keys to  our new home owners! Barb enjoys her quiet time reading, but we know  in her past  there was an  inner  wild-child that including racing Corvettes – and winning!! Barb and her late husband John operated a restaurant & service station at 83 mile before settling in Vernon. They loved road trips across the border which often involved a visit to a local Casino and choice restaurants. Whenever possible, she visits daughter Kathy in 100 Mile or rendezvous with family at the lake in Lake Country. We hear she and her twin sister with their daughters are planning a cruise to Alaska soon and hope it sparks more adventures!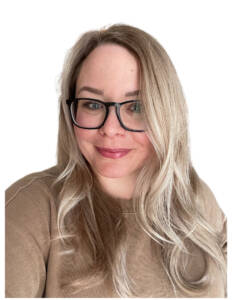 Kyla Browne – Listing Co-ordinator, Marketing
After 15 years with Tolko Industries – 8 spent as an Executive Assistant, Kyla took a brief hiatus with family and then was lured to join Priscilla and Company and apply her corporate expertise to the real estate industry! She and Josh and son Jet are working on building their new home in Vernon, so she is learning real estate from the ground up! At Priscilla and company, she is responsible for all aspects of the listing and marketing process, an intriguing mix of creativity and accuracy! She is also applying her corporate skills to refreshing and improving the systems with new technology. Currently living on Silver Star Mountain, makes it convenient to assist at Priscilla's office in the Village. Her family enjoys every activity on the mountain with Jet involved in the Silver Star Freestyle team and now basketball and several motorsports, we know how her spare time is spent!