Meet Our Team
Priscilla Sookarow – Owner, Realtor®
Priscilla was born and raised in Vernon and appreciates the benefits of raising her own children here and giving them the treasured memories of an Okanagan lifestyle. Priscilla became a licensed Realtor® in 1980. She quickly recognized that the ever changing industry required a "team" or "corporate" approach to provide the best and most consistent client service. In 1991 she began to expand her operation with her own unique business model and founded Priscilla & Company. Education and personal improvement are a priority and Priscilla participates in numerous international brainstorming sessions and networking groups. Priscilla recognizes the unique character of every property and the unique needs of every client and turns that into successful sales. Real estate is her passion but she makes time to do double duty as 'nana' to four very energetic grandchildren!
Sales Team
Barb Williamson (PREC) – Managing Broker, Realtor®
Barb Williamson knows all the secrets about Okanagan real estate. She's been a licensed Realtor® in the Okanagan for more than 30 years and has worked with Priscilla since 1987.  As Managing Broker, Barb is responsible for overseeing all legal aspects with respect to listings and sales. Born in Germany and raised in Armstrong and Vernon, Barb loves the Okanagan. In between email and phone calls Barb enjoys spending time with Larry and family, playing with her new granddaughter Spencer and spending quiet time at their cabin on Okanagan Lake.
Craig Demetrick – Realtor®, Sales Associate
Having grown up in Vernon, Craig Demetrick knows the Okanagan real estate landscape. He looks to connect his clients with the ideal property to meet their true needs. With 23 years of real estate experience, Craig's in-depth understanding of acreages goes beyond the land and he is also an expert in new construction and commercial property. Craig graduated from the University of Saskatchewan with a degree in Agriculture. He spent several years in Calgary and working in the beef industry. When he isn't hard at work, you'll find Craig enjoying the Okanagan lifestyle. If he's not boating with his wife Sherry and their three children, twins Amy and Aidan and youngest daughter Ginger you'll find Craig at the rink. Craig grew up playing youth junior hockey across Western Canada and spent many years scouting new talent for the Florida Panthers.
Alan Stier – Realtor®, Sales Associate
Alan Stier genuinely loves people. It's why real estate felt like a natural fit after his successful careers in power engineering and public trading.  Priscilla and Company welcomed Alan to the team in 2012 when he sold his established real estate business on the lower mainland and moved to the Okanagan.  Alan and his wife Carolyn raised their three children with the usual rush between communities for baseball, hockey and soccer. Now they are happy to call their winter home on Silver Star Mountain their permanent address and to spend family time skiing, snow shoeing, snowmobiling, golfing and at the lake. Alan is proficient with all types of real estate: residential, acreages, developments and commercial. In winter he can be found selling recreational properties from the Priscilla and Company's real estate office on Silver Star Mountain.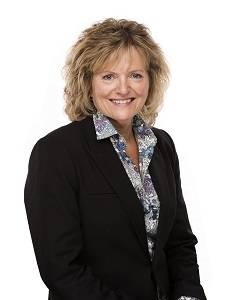 Heather Paulsen – Realtor®, Sales Associate
Heather Paulsen knows firsthand the joys and stress of relocation having moved her family from Manitoba to Salmon Arm before happily settling in Armstrong in 2012. In 2004, after 18 years in financial services, Heather obtained her Real Estate License from the UBC Sauder School of Business. She quickly became an expert in real estate in the Shuswap and Armstrong and all points between. Heather is proficient in all types of real estate from farms and ranches, family homes and lakefront properties. Whether selling or buying Heather ensures her client's transition is smooth and happy! Heather and her husband Bob love the Okanagan-Shuswap lifestyle and stay active snowshoeing, hiking, curling, golfing and boating with friends. They also enjoy local theatre and sports like hockey and ringette. Family time is always special when all the kids get home and extra special now with the addition of a new granddaughter.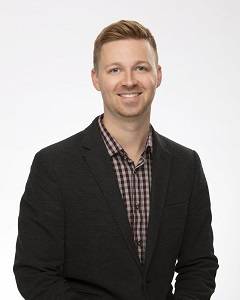 Rodney Shanks – Realtor®, Sales Associate
Perhaps he learned his speed racing dirt bikes, or while carving through powder on a snowmobile, but Rodney Shanks is fast and hardworking. Being quick to respond with answers and putting his client's needs first made Rodney a natural fit as the newest member of the RE/MAX Priscilla team. Honest and trustworthy, Rodney grew up in Grande Prairie, Alberta as the middle child of three boys. After studying Oil and Gas Production, Rodney worked as a Process Operator in Hinton AB, and moved to the Okanagan Valley in 2012 and in 2016 studied business at the University of British Columbia. Today Rodney is enjoying the Okanagan lifestyle and proud to call Lake Country his home. When Rodney isn't helping his real estate clients realize their goals, you may find him at one of the local motocross tracks… or playing the drums!
Administration Team
Barb Royce – Sales Coordinator, Conveyancer
Barb Royce joined our team in 2014 after honing her skills for 20 years in the banking industry and 17 years in conveyancing with RE/MAX Vernon. Not your typical number cruncher, Barb's inner wild-child loves racing corvettes – and winning! Happy to call the Okanagan Valley home, Barb and her husband John owned a restaurant in 100 Mile House before settling in Vernon.  On quiet weekends they spend time travelling and visiting with daughter Kathy in 100 Mile House, horseback riding, and reading.  Barb's passion for accuracy goes beyond the numbers, she oversees all stages of our sales from the time an offer is accepted until ownership is transferred and we deliver keys to a happy new owner. 
Kathy Hlina – Listing Coordinator
Listing guru, Kathy Hlina, has a new boss. In 2014, she and partner Keith welcomed their new son, Parker, and moved to Revelstoke. Luckily, technology lets us keep Kathy as a member of our team. Accuracy, completeness and timeliness are critical in real estate transactions and after 8 years as our Listing Coordinator Kathy has more than proven her expertise. Even working remotely, no detail escapes Kathy's notice. Revelstoke offers Kathy an exciting new territory for her love of the outdoors. When this busy professional mom isn't dirt biking she spends her weekends visiting family in Vernon. 
Renie Brown – Client Care, Data Management
You may recognize Renie Brown by her cheerful voice and ever smiling face. Behind the scenes, Renie assists with every aspect of the seemingly endless paper work. For 14 years Renie has been responsible for the careful management of Priscilla and Company's client and data management systems, our 'Grammar Guru' and so much more. Renie's biggest responsibility by far is that of 'Gramma On Call'. When she's is not working hard or spending time at the dog park with her cute pup, Banjo, Renie enjoys visiting her grandchildren, Noah, in Summerland and Kumi, Kai and Kobe on Salt Spring Island.
Daniele Williamson – Marketing Manager
Even before officially joining the Priscilla & Company team in 2014, Daniele had a good understanding real estate, 'the family business' from Barb. Daniele's career experience spans a variety of industries, including small business and economic development for the City of Calgary and marketing forestry products for Tolko. Daniele received her business degree at UBC Okanagan, graduating with honors and distinction. When she isn't monitoring Priscilla & Company's digital presence, she, her partner Trevor and feisty Cocker Spaniel, Oliver, are snowshoeing, hiking, boating or at the cabin.