Heather Paulsen, Realtor® and Sales Associate
Published: January 27, 2016
Priscilla & Company Expands its Sales Team
Priscilla & Company has some exciting news. Heather Paulsen has joined our team as Realtor® and Sales Associate! Heather brings 12 years of real estate experience and will work hand-in-hand with Barb, Craig, Alan and myself to help our buyers find the perfect home. Heather is proficient in all type of real estate and an expert in the Shuswap and Armstrong areas.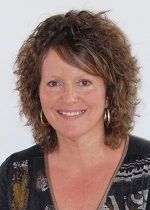 In 2004 Heather relocated from Manitoba to Salmon Arm – and then in 2012 to Armstrong, the community she loves and now calls home. Heather's previous 18 years' in financial services and her own cross-country relocation with her children give her valuable insight and empathy to assist our clients.
When not with clients, Heather, her new husband and extended family take full advantage of the Okanagan lifestyle! They love our local theater performances, snow shoeing, hiking, curling, spending time on the lake with friends, golfing, and watching local sports like soccer, ringette, basketball. Heather is also a HUGE junior hockey fan – so listen for her at the arena!
We understand our clients lead busy and complicated lives. We are committed to ensuring all our real estate transactions are smooth and seamless – Heather will be a great addition to our team.
Welcome aboard Heather!