Applications For Secondary Residences on ALR Land Nearing Deadline
Published: January 20, 2020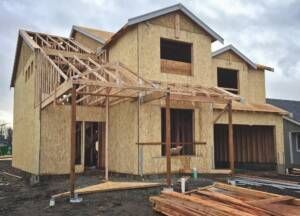 Deadline Approaching for ALR Secondary Residences Application
January 20, 2020. – A recent decision to cease the taking of applications for secondary residences on ALR land is coming near. The deadline imposed by the Regional District of North Okanagan (RDNO) to submit applications is Thursday, January 23, 2020. As of February 22, 2020, it will become more difficult to build secondary residences.
Changes were implemented to ensure farms and farming land would remain affordable for those intending to farm it. However, in recent years, many secondary residences built have been massive homes.
A key change is the new oversight role of the Agricultural Land Commission (ALC) for residential use and structures on ALR land. Where a landowner seeks to exceed the new residential 'limits' in the ALR, such as more than one residence on a parcel, or a larger principal residence than the maximum, the application must go through the ALC for approval. The process would still include an initial application to RDNO, but any application for a 'non-adhering' residential use must be sent to both RDNO and the ALC for review and decision.
Additional dwellings for farm use ('additional residences') such as a dwelling to house farmworkers are still allowed. However, those applications will still be reviewed by RDNO first to see if they fit within the bylaws. If they do, and RDNO approves the application would be forwarded to the ALC for a decision.
Key residential changes in the ALR
Generally land in the ALR may have no more than one residence per parcel, subject to certain grandfathering exceptions. However, the Commission may approve an application for an additional residence if necessary for farm use. The Commission is prohibited from approving an additional residence otherwise.
New size, siting, and use specifications were adopted.
The total floor area of a principal residence must be 500 m2.
Removal of provisions for the construction of additional dwellings for farm help, immediate family members, accommodation above an existing farm building, or a second single-family dwelling. The new rules provide for pre-existing structures and the Commission may approve an application if necessary for farm use.
"Application for a non-adhering residential use".  Where the total floor area that is more than 500 m2, an additional residence, or to use a residential structure in a manner that contravenes the regulations, applications must be submitted to RDNO then to the ALC for approval.
Residents within the building inspection area (Electoral Areas B, C, D, E, F, Lumby, and Spallumcheen) must obtain building permits before the Feb. 22 deadline. The District has recommended applications be in by Jan. 23, as at least 30 days are required by staff to assess them.
The district recommends speaking with the ALR staff or the RDNO's planning and building department regarding the new rules before starting construction, making an application, or moving soil on ALR land.