Coronavirus And Real Estate – What's The Impact?
Published: March 13, 2020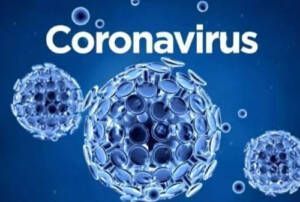 CORONAVIRUS AND REAL ESTATE – WHAT'S THE IMPACT?
March 13, 2020
COVID-19, also called the coronavirus is a respiratory illness the World Health Organization has deemed a pandemic. While it has not yet affected the start of the spring real estate season yet, it could. But what isn't clear is what that means for the average buyer or seller.
A recent survey by the National Association of Realtors in the United States found that the threat the illness poses has already started to impact the real estate market.  It is estimated that 1 in 4 sellers are requiring potential buyers coming into their homes to wash their hands, use hand sanitizer, remove shoes, or wear shoe covers.
Is It Going To Impact The Okanagan?
At Re/Max Priscilla in Vernon, there have already been inquiries and concerns from sellers in regards to buyers entering their homes. Some sellers that are elderly or have elderly or very young people with them at home are starting to ask some specific questions.
We have already seen sellers ask questions of the buyers such as "where are they from?" and "have they done any international travel in the past month?". As the threat level increases we could see this impact buyer access to some homes.
So what can you do if you are a buyer or a seller?  Here are some helpful tips with links to government resources at the bottom:
How to reduce the risk of contracting and spreading coronavirus
The same preventative measures recommended to prevent the flu are also effective in reducing the risk of contracting or spreading coronavirus.  These measures include:
Staying home if you have a fever, cough, shortness of breath or any other cold or flu-like symptoms.
Washing your hands frequently with soap and water for at least 20 seconds. If soap and water aren't available, use an alcohol-based hand sanitizer.
Avoiding touching your eyes, nose, and mouth with unwashed hands.
Avoiding close contact with anyone who is sick.
Cleaning and disinfecting frequently touched objects and surfaces.
Covering your mouth and nose with a tissue when you cough or sneeze, or cough or sneeze into your sleeve. 
Can I ask if buyer or others if they have traveled recently, or have any signs of respiratory illness? 
Yes, you may ask clients or others about their recent travel, particularly to areas identified as having an increased risk of coronavirus. To avoid potential issues, be sure to ask all clients the same screening questions based on current, factual information from public health authorities.
Should I still have an open house or allow buyers through my home?
As with anything, this is totally up to you the seller. Assess the risk based on your specific location, and about the severity of the risk in your area. You could also look at options such as video tours or other methods to virtually tour a property. If you do have an open house, consider requiring all visitors to disinfect their hands upon entering the home, provide alcohol-based hand sanitizers at the entryway, as well as soap and disposable towels in bathrooms. After the open house or showings, recommend that your client clean and disinfect their home, especially commonly touched areas like doorknobs and faucet handles.
Be vigilant, keep your home clean and be sure to wash your hands. The outbreak will most certainly get worse before it gets better, but you can be prepared and take some small measures to protect your home and family while still selling or buying a home.
Resource Links For COVID-19 Updates
Government of Canada Travel Health Notices
https://travel.gc.ca/travelling/health-safety/travel-health-notices
Government of Canada Travel Advice and Advisories
https://travel.gc.ca/travelling/advisories
BC Centre for Disease Control
http://www.bccdc.ca/health-info/diseases-conditions/covid-19/
COVID-19 Q&A from HealthLinkBC
https://www.healthlinkbc.ca/health-feature/coronavirus
Provincial Health Officer Dr. Bonnie Henry and Minister of Health Adrian Dix Updates
https://news.gov.bc.ca/ministries/health