Okanagan Housing Market – Summer 2015, Hot & Cold
Published: September 30, 2015
It was a hot and busy summer!
Nationally, Canadian real estate sales volume edged up 0.3% between July and August. 
Across the Okanagan and Shuswap we saw vastly more variation. After a vigorous run-up in sales volume (not price) during 2014 our North Okanagan market cooled this year, and then declined in August. 
Want more stats? 
The Okanagan Mainline Real Estate Board reported a full 19% drop in August. Yikes! Meanwhile, the volume of sales of single family properties in the Central Okanagan and the Shuswap grew by 19% during the same month!
Interest rates are good, but getting financing was not easier.
Today's lenders are cautious. Understandably so. A year ago the Alberta economy struggled with labor shortages. This year oil prices are low and the Canadian Association of Petroleum Producers reported 35,000 jobs were cut from services, exploration and production. Job growth in Alberta has been flat this year. These trends are forecast to continue through 2016.
The truth of the matter is that Genworth Canada calculates as many as 6000 families have a family member working in the oil patch. Mortgage brokers are telling us there is a real concern that reduced overtime or even job loss along with high credit lines and limited savings will put stress on these home owners, so lenders are being even more cautious. We are also feeling there is some economic hesitation due to pending elections.
Waterfront, golf resort and ski hill real estate hold promise.
Despite limited recreational properties sales this summer, the Okanagan-Shuswap is still one of the warmest and most beautiful regions in Canada. We are confident that the buyers will return soon. 
The Canadian Recreational Property Market confirmed a strong start for 2015 nationally and suggests that this strength will continue through winter. Hopefully we'll see this activity on Silver Star Mountain Resort this winter. 
Looking for the bright side? 
Interested in selling your home? This may be a good time. MLS® listing inventory remains low across the Okanagan and Shuswap.

If you've been watching the market you may be wondering the value of your home. There are many factors to consider in the current real estate market.  
Ask us for a complimentary Current Market Analysis (CMA) of your home. It's confidential and there's no obligation!
Want a better way to shop for your dream home.
Looking for the perfect home in this time of low inventory can be tricky. Right? Let us show you an easier way to shop.

 We start with a customized search of all real estate listings on MLS® that match your criteria. We'll deliver the reports right to your inbox. When a new home with your specification becomes available on MLS® you'll know immediately! The reports are complimentary and there is no obligation. Don't worry, we hate spam as much as you, we won't share your email address.  
About Priscilla & Company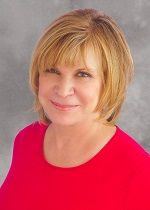 Priscilla was one of six Canadians to receive a RE/MAX, Luminary of Distinction award in 2014. She has surpassed every level of achievement held high by RE/MAX. Priscilla & Company incorporated in 1991 and are among the top RE/MAX sales teams in Canada.