Okanagan Real Estate Market – November 2015
Published: November 30, 2015
Wildly diverse Okanagan and Shuswap real estate markets
Oil prices received a beating this year, but BC is experiencing a strong economy and housing demand in most (not all) BC communities has been strong. Rock bottom mortgage interest rates and vigorous population growth are providing a strong foundation and boosting confidence.
Year-to-date, Okanagan Mainline Real Estate Board (OMREB) statistics show residential sales are up 9% around Kelowna/Central Okanagan. That rising demand has shifted the market for some kinds of properties in favor of sellers.
News for the North Okanagan wasn't as sunny 
If you're selling property in the North Okanagan, particularly around Vernon, Coldstream, and Armstrong, there has been a 5.7% drop (yes, drop) in year-to-date housing sales. 
How buyers of Kelowna real estate differ from buyers of Vernon real estate
The truth is, we see an entirely different type of buyer in these communities. Kelowna buyers crave amenities. They expect lots of choices for restaurants, entertainment and shopping. The buyers flocking to Kelowna are most comfortable in larger centers. 
This year the challenge is showcasing North Okanagan properties in the right light and encouraging buyers to look just another 30 minutes north of the Kelowna International Airport – we'll be discovered any minute!
What's the best way to market your home for sale? 
Ask us! There's no obligation. We'd be happy to provide you with a complimentary Current Market Analysis (CMA) of your home and provide a confidential consultation to discuss a personalized marketing plan.  
About Priscilla & Company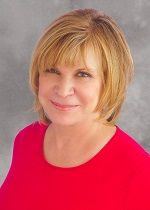 Priscilla & Company have marketed and sold more than 2,000 properties across the North Okanagan. As the top real estate team at RE/MAX Vernon for the past 25 years, Priscilla & Company's expertise encompasses every price range and neighborhood across the Okanagan and Shuswap; lakeshore and waterfront estate, retirement and family homes, condos and townhomes, new construction, developments, lots and acreages, farms and ranches, Silver Star Mountain and golf resort homes, commercial and investment. Dreaming about tomorrow? Contact us today.