What do tighter mortgage rules mean for the average buyer?
Published: February 21, 2018
Tighter Federal Mortgage Regulations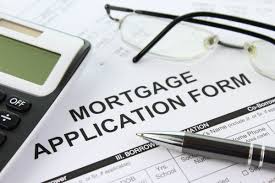 On January 1st we watched as Canadian rang in a New Year – and as the Federal Government rolled out its 7th round of mortgage tightening rules since 2008 (wow!).
"Effective January 1, new federal mortgage tightening rules require borrowers with a down payment of 20% or more to face a stress test when renewing or refinancing to prove they can cope with the risk of higher interest rates. "The seventh round of rule tightening by Canada's federal financial regulator since 2008, these new rules impact both those seeking a mortgage as well as those refinancing their mortgage," notes Read, adding "the impact may be that those now in the market for a home may have to settle for a less expensive home or wait and save up for a larger down payment." Read points out that lenders won't have to apply the stress test to clients who are renewing an existing mortgage.  (Tannis Read, OMREB President, Press Release January 8, 2018)
Tighter lending rules and a higher financial 'stress test' will shift the focus of buyers to more modest purchases.  How will these new rules impact buyers who will need to refinance their homes in the coming years?  That said, it's a sellers' market currently.
It may mean more buyers will have to settle for less house than they thought they could afford. But what will the impact be for sellers?  Will they have to lower their asking price to accommodate the shift or will prices continue to stay stable?