BC Budget Impact To Real Estate In The North Okanagan
Published: February 22, 2018
Big changes to the real estate market in 2018 BC Budget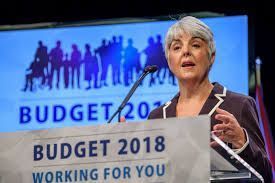 The recently announced budget from the BC NDP government will have a dramatic impact on real estate, even in the North Okanagan, for both home owners and those wanting to purchase a home. Buyers and sellers in the North Okanagan did get some good news though. The announced increase to both the foreign buyer tax and the new speculation tax was not implemented in the North Okanagan. The important changes to note starting February 21st include:
Properties over $3MM will get a hike in their property-transfer tax from 3% to 5%. (1% on first $200,000; 2% between $200,000 and $2MM; 3% over $2MM)
An additional school tax on homes valued over $3MM including detached homes, strata condo or townhouses and bare land. (0.2% from $3MM – $4MM; 0.4% over $4MM)
Foreign buyer tax increases from 15% to 20%. Areas added include: Kelowna, West Kelowna, the Greater Victoria area including Nanaimo and the Fraser Valley. Not included was the North Okanagan.
A 'speculation tax' of 0.5% increasing to 2% on buyers from outside BC who do not pay BC income tax.  This will apply to the same areas as Foreign buyer tax. (Primary residences and long term rental properties are exempt)
Finance Minister Seeks Fairness
BC Minister of Finance Carole James says the changes were to create fairness, "Fairness for the people who live here, work here and who pay their taxes here." James also said the $1.3B in new housing-related taxes are meant to crack down on tax evasion and fraud.
"Our hope certainly is the tax measures we've put together, in particular in the housing strategy, will look at lowering the price of housing."
The Lower Mainland and Fraser Valley were certainly the main targets, but the expansion of the Foreign buyer tax into the Central Okanagan will have an impact here. The result? Home prices across BC may see an overall cooling effect.