What Canadians Sacrifice To Afford Recreational Property
Published: November 13, 2015
Canadians prefer vacation cottages to destination holidays
Here's some news, reports are showing renewed interest in recreational property by Canadians! Not only is the low Canadian dollar attractive to foreign buyers, but Canadians of all ages and from all regions are enthusiastic about spending time at the cottage, cabin or ski chalet.
In the Recreational Property Report 2015 conducted by Leger on behalf of RE/MAX, almost 68 percent of Canadians surveyed said they would rather spend a long weekend at the cottage or cabin over a big city getaway. Interestingly! This same RE/MAX report uncovered what Canadians recreational buyers would sacrifice to afford their dream recreational property.
It may surprise you to learn that 40 percent of Canadians said they'd give up annual destination (overseas) vacations. Nearly 21 percent said they would downsize their primary residence to finance their dream cottage, cabin or ski chalet.
Wondering, "Who are these Canadian buyers?"
Typically these buyers are families with children, or retirees. It's great news for our own family-friendly Silver Star Mountain Resort. Voted the #1 Family Resort and #1 Ski Resort in the Okanagan by Okanagan Life Magazine for three consecutive years. We think Silver Star will win again! 
Want to read the full report and see all the stats?
Click here to download Recreational Property Report 2015.
Real Estate on Silver Star Mountain Resort
There's a great selection of MLS® listings and something for every budget. From condos and townhome, Alpine cottages, luxury homes, building lots, deluxe single and stratified homes – many with revenue suites! Click here to review the most comprehensive selection of Silver Star Mountain Resort listings. 
About Priscilla & Company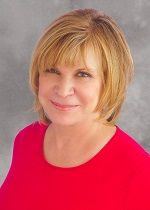 Priscilla was one of six Canadian Realtors® to receive a RE/MAX, Luminary of Distinction award in 2014. She has surpassed every level of achievement held high by RE/MAX. Priscilla & Company incorporated in 1991 and are among the top RE/MAX sales teams in Canada.