New Minimum Down Payment Rules
Published: December 11, 2015
Down payment requirements are changing in Canada 
The housing market is booming in areas like Vancouver and Toronto. Rumors have been circulating for a few weeks but today Finance Minister Bill Morneau made his official announcement. In an effort to maintain a healthy and stable housing market there will be an increase to down payment requirements for insured mortgages starting February 15, 2016.
A new graduated approach
The minimum down payment for any new insured mortgage will increase from 5% to 10% for the portion of the house price above the new $500,000 threshold. Any home or portion of the insured mortgage under $500,000 will remain 5% down payment – unless the property or buyer is considered higher risk (for example, unusual builds, large acreages, self-employed income applicants, etc. may reflect a higher down payment as is currently in place).
"The Government's role in housing is to set and maintain a framework that is equitable, stable and sustainable. The actions taken today prudently address emerging vulnerabilities in certain housing markets, while not overburdening other regions. They also rebalance government support for the housing sector to promote long-term stability and balanced economic growth."

"This measure will increase homeowner equity, which plays a key role in maintaining a stable and secure housing market and economy over the long term. It also protects all homeowners, including many middle class Canadians whose greatest investment is in their homes."

– Bill Morneau, Minister of Finance
What does it mean for today's buyer?
Here in the Okanagan real estate market the new requirement may prompt buyers shopping for properties over $500,000 to move more quickly in an effort to get into a home prior to the new minimum down payment requirement taking effect on February 15, 2016.
Additionally, the higher capital requirements being placed on financial institutions indicates banks and Canadian lenders will need to keep additional cash reserves and we could see an increase in mortgage rates as these lenders weigh-in on the new capital requirements.
About Priscilla & Company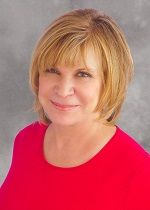 Priscilla & Company have marketed and sold more than 2,000 properties across the North Okanagan and Shuswap. As the top real estate team at RE/MAX Vernon for the past 25 years, Priscilla & Company's expertise encompasses every price range and neighborhood across the Okanagan ans Shuswap; lakeshore and waterfront estate, retirement and family homes, condos and townhomes, new construction, developments, lots and acreages, farms and ranches, Silver Star Mountain and golf resort homes, commercial and investment.
Dreaming about tomorrow? Contact us today.