Mortgage 'Stress Test' Rules Becoming More Stringent
Published: April 9, 2021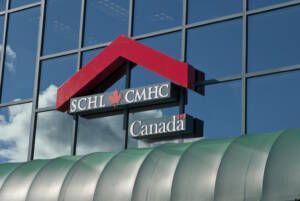 The hot housing market has gained the attention of the Government who are now making the mortgage 'stress test' rules even more stringent. Proposed changes to mortgage rules could make buying a home even more difficult now. The federal banking regulator is looking at increasing the so-called "stress test" in an effort to cool hot housing markets across Canada.
For potential buyers right on the edge of qualifying for a mortgage, this could be the final barrier to homeownership, or as the test is hoping, to make how much buyers can borrow more realistic. First-time buyers who were already stretching to buy their first home or townhome are going to have less purchasing power now than they did before, meaning less house for the dollar.
The rules are going to be felt the most by first-time home buyers as the new test only applies to buyers whose downpayment is less than 20% of the purchase price, however the impact will be felt across the market as sellers may now have fewer offers for that same property.
The proposal from the Office of the Superintendent of Financial Institutions would set the qualifying rate for uninsured mortgages at the contracted rate plus two percentage points or 5.25 per cent, whichever is higher.  That is a change from the current test which is currently the bank rate plus two percentage points or the Bank of Canada's five-year benchmark rate, which currently sits at 4.79 per cent.
Any buyer with a down payment on a home that is less than one-fifth of the purchase price must undergo the stress test to demonstrate they could still afford mortgage payments in a higher-rate environment. The measure adds a margin of safety for borrowers.