SilverStar Is Now Open!
Published: December 4, 2020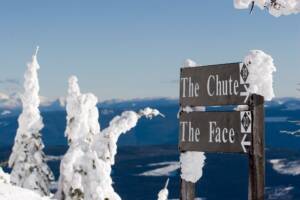 SILVERSTAR NOW OPEN!
SilverStar is now open for skiers! The time has come and SilverStar is ready for you to hit the slopes!  Here's some great information from SilverStar Mountain Resort to reference in regards to staying safe, having fun, and being prepared!
Important Dates:
Dec 4th, 5th & 6th: Passholders only (unlimited & limited)
Dec 6th: Backside Opening 
Dec 7th: General Mountain Opening
Dec 11th: Terrain Park Opening & Tube Town Opening (tentative weather permitting)
What to expect for Alpine Opening:
Parking reservations are required before 11am Reserve now!
Frontside terrain- 70/72 runs open –  all chairlifts open!
Backside terrain – opening December 6th! Expected 56/61 runs open!
Sneak peek at opening day conditions!
This year's opening will see some of the best Opening Day conditions and terrain open ever! To make sure, we had a quick "research lap" of the conditions for you – check it out!  While it's awesome out there, early-season conditions are still in effect so please ride with care.
Rentals, restaurants and retail outlets are now open! These outlets will be running with modified practices due to COVID-19, so please check in advance and follow their policies.
STAY SAFE AND GET READY TO RIDE
Here's the 1,2,3 of getting ready to ride this season!  
1. Reserve your parking (if you need it) 
2. Have a valid ticket/ pass (some dates are blacked out or have no ticket availability so please check in advance) 
3. Mask up and follow the Provincial Health Orders and Resort Procedures